CARBON 60 BUCKYBALLS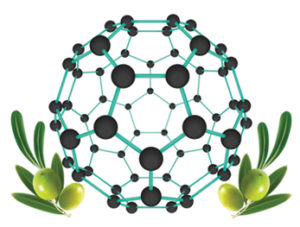 The Buckminsterfullerene C60 charcoal molecule features a distinct form of carbon with 60 atoms resembling the structure of a football, hence the name Carbon 60 or in short C60. C60 was officially named the buckminsterfullerene in memory of famous architect, author and designer Buckminster Fuller.
Carbon 60 Olive Oil is perhaps the most effective anti-aging and cancer-prevention agent imaginable. It is found in nature, typically in soot or other carbon-based ash in very small amounts. It is also a naturally occurring charcoal molecule produced when lightning strikes a hardwood tree, for example. C60 is completely non-toxic, inert and not water soluble. It must be mixed with a carrier oil such as extra virgin olive oil or coconut oil to be used by the body. It also does not get accumulated in the body's cells, but it's easily eliminated by the body within days. There are very little risks associated with using C60, but only phenomenal heath benefits. Only when you experience these benefits yourself can you truly see how amazing C60 is and why everyone who has used it is raving about it.